Ratana Archives

Tai Hauauru Street
Ratana Pa
Ratana Township/via Whanganui
24th February 2006
Uri Whakatupuranga Charitable Trust is a non profit making organisation certified since October 1999.
The Uri Whakatupuranga Research team are collectors first and foremost. We have acted with integrity without being limited resources and have gathered and scanned several thousand historical images from throughout the country and mountains of text now typed up on hard drives. We are now adapting this cultural history into interactive stimulating and visionary multimedia learning packages. There is no cultural or artistic community facility such as a public library, art gallery or museum in this little rural village of Ratana Pa.
Ratana Archives by Rosemary Collier
A major event occurred on 23 January 2004: the opening of a dedicated building for Archives of the Ratana Church and Ratana Movement at Ratana Pa, 20km south-east of Wanganui, just off State Highway 3. Taking place during the annual Ratana 25th January Celebrations, which attracts thousands of Ratana members from throughout the country, it therefore brought to the attention of hundreds of people of the existence and importance of Ratana Archives. The building was formerly the old Post Office for Ratana Pa, which had been closed. While it is a wooden building, which is not ideal, those promoting the project, Puawai Hagger the project manager has ensured that fire and security precautions are as good as they can make them. The present writer was one of those asked for advice, and wrote a report on the suitability of the building and its possibilities, among other topics. Jocelyn Cuming, Preservation Officer at the National Preservation Office based at National Library, also gave advice. As a former resident of Wanganui she felt particularly keen to support the efforts of the Uri Whakatupuranga, who had consulted her for advice when visiting National Library. Jocelyn has undertaken to assist in the microfilming of the Ratana newspaper Whetu Marama o te Kotahitanga, which dates from 1924 to the present.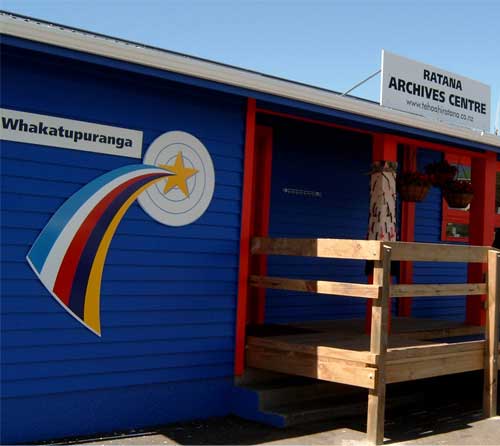 Thus, we were invited to the opening, and so were part of the occasion of the Friday on the annual hui. Speeches on the marae by the Prime Minister and others, with accompanying waiata (songs) were a forerunner of the opening of the Archives Centre building by Associate Minister of Maori Affairs, John Tamihere. It was unfortunate that communication gaps had occurred (no fault of Puawai), and the Prime Minister, Helen Clark, had not been formally invited to perform the opening, as expected. Nor did she make any references to archives in her speech on the marae.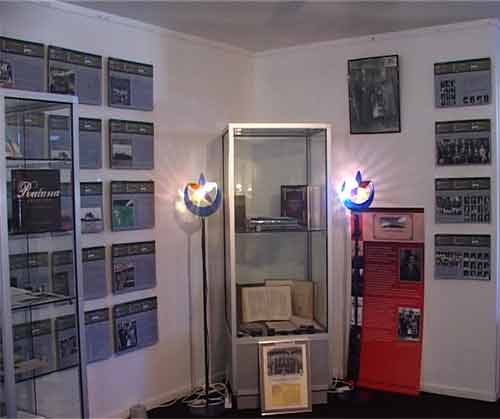 Also invited to the function was Taina H. Tangaere McGregor, Oral Historian, Maori, at the Alexander Turnbull Library. Taina remarked on the great effort that Puawai and team had achieved with so little resources. She was amazed how the team had set up the archives, the collections they had acquired, and she approved of their gaining expert advice. She was mindful that Puawai had said there was much more to do, such as getting shelving for the paper archives. Nevertheless, the work they had done, the advice they had had, and the help they had had with translations of documents, all boded well for the future. Another person present was Lainey Cowan who works for the government's Community Employment Group.
The Ratana Archives Centre is concentrating on visual and oral archives at present, but is also seeking paper documents. There are hopes that before long it will be able to house official Ratana Church and Movement paper archives, and remove them from their present inadequate accommodation. See News Items for newspaper stories about the Haggers, Ratana Archives and the new Archives Centre. Thanks are due to Taina McGregor, and Puawai and Arahi Hagger for assistance in compiling this report.
Opening the Ratana Archive Centre: by Associate Minister of Maori Affairs, John Tamihere, Mayor Wanganui Chas Poynter, Mayor Marton Bob Buchanan.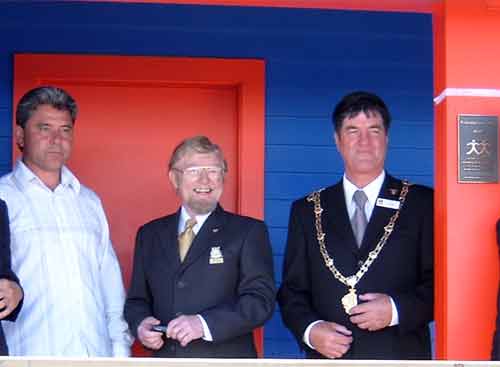 Dispite all the odds and frustrations the dedication from the members of Uri Whakatupuranga, they have overcome their enermy who have tried to stop them doing this work. We ensure that all true believers of this Maramatanga (Divine Enlightenment) will be able to access this information freely from this website.
Whetumarama 2nd July 1927
T.W.Ratana: Kei te tu te Rakau, a ko Morehu tonu tana Rakau. Ko te Papa Ngakau te oneone, konga whakaaro nga puawai a, hei te whakatutukitanga ka kitea ai nga hua, he kino ranei.
Translation
People are liken to trees : Even as the tree stands : Each Morehu is his or her own Tree. Your Heart is the Earth in which it grows, your thoughts are the flowers, and when your thoughts are put into Practice you will see the Fruits of your tree, and know whether they are good or bad!............... A Job well done Uri Whakatupuranga
Ask Seek Knock (Matthew 7:7-12 Luke 11:9-13)
Ask and you will receive, Seek and you will find, Knock and the door will be opened to you, for everone who ask will receive, and anyone who seeks will find, and who ever knocks the door will be opened to him
Who is the greatest in the kingdom of God (Matthew 18:1-5)
Jesus called a child and made him stand by them, unless you change and become like a child, or you will never enter the kingdom of Heaven, the greatest is one who humbles him self and become child like. And who ever welcomes in my name one such child as this welcomes me.
Members of Uri Whakatupuranga: Kereama Pene, Hareruia Aperahama, Puawai Hagger Arahi Hagger and Tracy Hansen.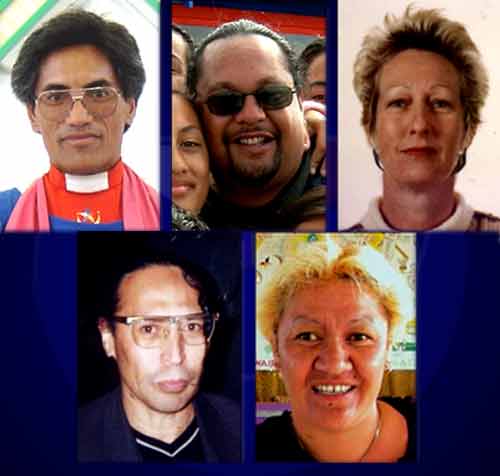 This page is under construction. Please check back soon.